ABOUT ME
Louis the Maestro
has a wealth of experience and has been in the Industry for over 20 years. He is a powerful, talented and creative performer who possesses an amazing ability to raise the energy of the audience at any event. He sings, gigs, add smiles by his cheeky humor and dazzling impersonations of Elvis Presley, Michael Jackson, Sudirman, PSY, Beatles, Frank Sinatra, Cliff Richard, Tom Jones, Stevie Wonder, Kenny Rogers, Ito Blues Gang, Bon Jovi, Ricky Martin, Enrique Iglesias, Alleycats, P. Ramlee, Shah Rukh Khan & some Honorable Malaysian Ministers.
​The Maestro is a jovial artiste with superb vocal ability, great style. He spent a few years in England learning the tricks of the trade. As an accomplished comedy impressionist he is constantly in demand. He is today considered by many as one of the best Showmen Malaysia has produced...
​bizzness entertainment | since 1995
​VISION
Aspire to be the best in the entertainment world.

MISSION
We are committed to our client's success in their events by providing service and entertainment the way they want it.

SUCCESS MEASUREMENT
Positive feedback gained from our clients on our superior services.

VALUES
Deliver what we promise.
Responsive to our clients' needs.
Client's satisfaction is paramount.
Due diligence in every aspect of our work.
Trust and teamwork are essential ingredients.
Accept every feedback as positive from clients.
Work hard with speed of action and determination for our clients.
TESTIMONIAL
With the vast experience of over 200 companies... to name a few​
​
"No words could describe the credibility of a stand up comedian like Louis The Maestro & Bizzness Entertainment performed very well with our guest of honor HRH Sultan of Perak, Permaisuri Perak and guests having a wonderful time with the entertainment."
- MALAYSIAN MEDICAL ASSOCIATION NATIONAL -

"Louis The Maestro" simply electrifying!!! Looking forward to seeing you in Bali again"
- HARD ROCK HOTEL BALI, INDONESIA -

"Awesome performance by the great one, Louis The Maestro & Bizzness Entertainment in making our New Year Eve Countdown the BEST ever." Cheers!!!
- LOST WORLD OF TAMBUN IPOH -

"This is to thank you sincerely Louis The Maestro & Bizzness Entertainment for your services rendered in the Entertainment of Songs for our fund raising Charity Dinner themed 'A Touch of Love'."
- SULTAN IDRIS SHAH FOUNDATION PERAK -

"Sincere thanks and appreciation for an exciting and enjoyable evening with superb performance by Louis The Maestro. The lighting and sound systems were excellent."
- AMWAY (MALAYSIA) SDN. BHD. -

"Bizzness Entertainment truly lives up to its name. We would not hesitate to recommend Louis The Maestro for a night of entertainment and fun."
- PRUDENTIAL ASSURANCE (MALAYSIA) BHD. -

"Without your unstinting support and inputs which often went beyond the call of duty, namely Louis the Maestro of Bizzness Entertainment, our functions would not have enjoyed that degree of success, with our guests leaving our shores happy and satisfied."
- PANGKOR LAUT RESORT -

"Great Style and energy, superb performance both Emcee & Showtime by Louis The Maestro. Never seen anything like this for a long time."
- SBM OFFSHORE MALAYSIA -

"On behalf of the Board of Directors, Management and staff of MSSB, we would like to express our appreciation for a job well done by Louis The Maestro & Bizzness Entertainment in making our event a success and memorable one."
- MAYBAN SECURITIES SDN. BHD -

"Our appreciation on your support and commitment for making PETRONAS Gas Family Day successful and enjoyable. Bizzness Entertainment have been accommodating and Louis The Maestro's versatile performances suited all level of our audiences."
- PETRONAS GAS BERHAD -


Powered by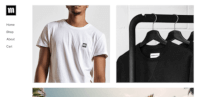 Create your own unique website with customizable templates.